Please consider giving to our end of year giving campaign.  Mr. Glass is planning to shave his head and beard and Mrs. Niederman is going dye her hair blue if we reach $20,000!  Click on the link below to donate.
Andrew Vache Memorial Scholarship

To donate online to the Andrew Vache Memorial Scholarship, click "Donate." The Andrew Vache Memorial Scholarship helps ensure that finances do not stand in the way of children attending Windsor Christian Academy. Click here to learn more.
Ongoing Support
There are many ways you can support WCA in everyday life. Though it might seem small, participation in these programs can be a significant way to help the school.
Click on the sites below for more information on how to help Windsor Christian Academy.
Amazon Smile –

Earn money for WCA every time you shop through Amazon.

Grocery gift cards –

Through Giant's Cash for Causes program and Acme's gift card program, Windsor receives 5% of total gift card sales conducted through the WCA office. Stop by the office during regular hours to purchase a Giant or Acme gift card, and 5% of your purchase goes straight to the school.

Giant A+ Rewards Program – Link your BONUSCARD to Windsor's account, and every time you shop at Giant, Windsor will receive a cash donation.
Box Tops for Education –

Clip the box tops from participating products, and WCA can earn points that translate to cash back. The class that collects the most Box Tops earns an extra recess, so be sure to send them in labeled with your student's homeroom!

eScrip – Shop through participating merchants, and they'll give a portion of your purchase to WCA.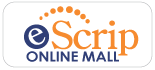 Please login to your eScrip account if you wish to earn credits toward our
Tuition Credit Program. Otherwise all donations will be anonymous through this link.
Companies
Educational Improvement Tax Credit (EITC) – If you are a business owner, you can help Windsor by particiating in EITC. The Educational Improvement Tax Credit (EITC) allows businesses that pay PA taxes to redirect their tax dollars to benefit the local private school of their choice. The money from these tax credits is designated to fund the financial aid program that assists families who qualify. To find out more about this program please click here.  Please email the office (office@windsorca.org) if you are interested in this program and we will get you more information.
Practical Donations
We're always grateful for donations of the sort of things we use frequently:
tissues

cleaning wipes

backup lunches (for when a lunch box is forgotten on the bus), such as Easy Mac, soup, granola bars, oatmeal.

office supplies: post-it notes, dry erase markers, copier/printer paper, staples, paper clips

first aid supplies: band-aids, band-aids, band-aids; children's ibuprofen or acetaminophen; Bactine spray; cough drops